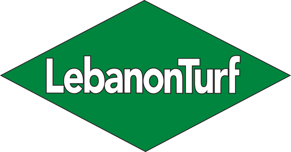 LebanonTurf provides innovative and high performance professional products to the landscape and golf industries in North America and around the world. A division of Lebanon Seaboard Corporation, LebanonTurf is an industry leader in producing advanced technology fertilizers, grass seed and bionutritional products. Golf course superintendents, lawn care operators, professional landscapers and sports turf managers count on LebanonTurf brands to make them successful in their endeavors to create and maintain the best quality turf, plants and trees.
LebanonTurf stands out as the only company in the industry offering both microbiological components along with advanced controlled release fertilizer products delivered as part of an integrated systems approach to turf and plant care needs. In addition, the company's highly-rated grass seed products and seeding mulch are designed for quick establishment and stress resistance. With a network of more than 300 distributors, LebanonTurf products are available throughout the U.S. and in a growing number of international locations.
Our products are specifically designed to meet the unique needs of specific surfaces and plants.