Trusted by millions! 100% Satisfaction Guaranteed!
Preen Garden Weed Preventer will help you achieve that weed-free, beautiful garden you enjoy. For over 50 years, we have been helping millions of gardeners keep their garden weed-free. 
As the recognized leader in garden weed prevention, we have continued to innovate our product line to offer you multiple solutions - from basic weed prevention, to weed prevention + fertilizer, weed prevention plus ant, flea, and tick control, extended control weed prevention, and natural weed prevention.
You can count on the Preen 100% Satisfaction Guarantee pledge so you can focus on enjoying your garden, not pulling weeds.
Visit Preen.com to learn more.
Featured Product
Preen Extended Control Weed Preventer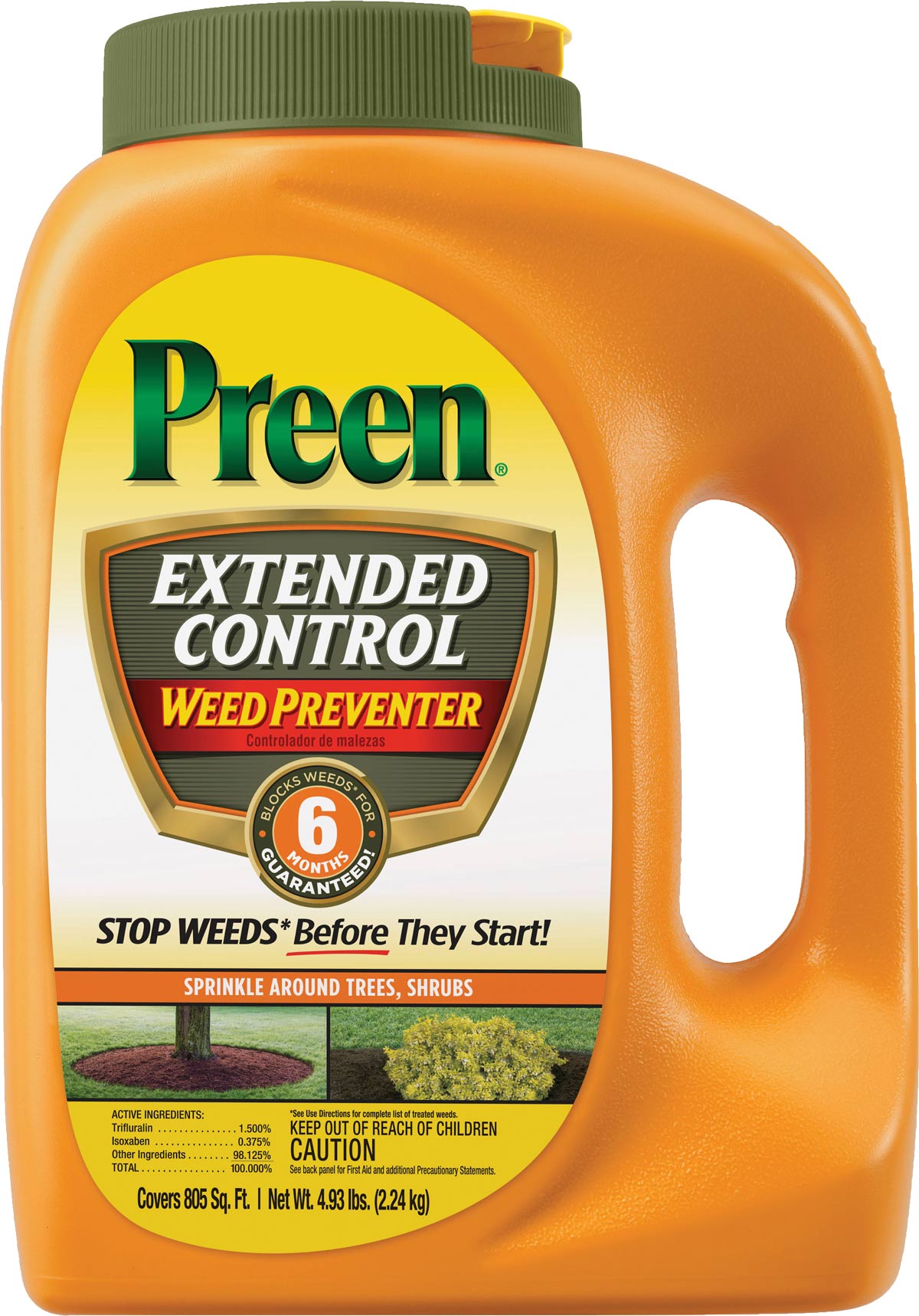 Stop weeds before they start for up to six months, guaranteed. Preen Extended Control Weed Preventer can be used around 600 plants in perennial flower beds; around groundcovers, trees and shrubs; and in arid landscapes and rock gardens.
Learn More